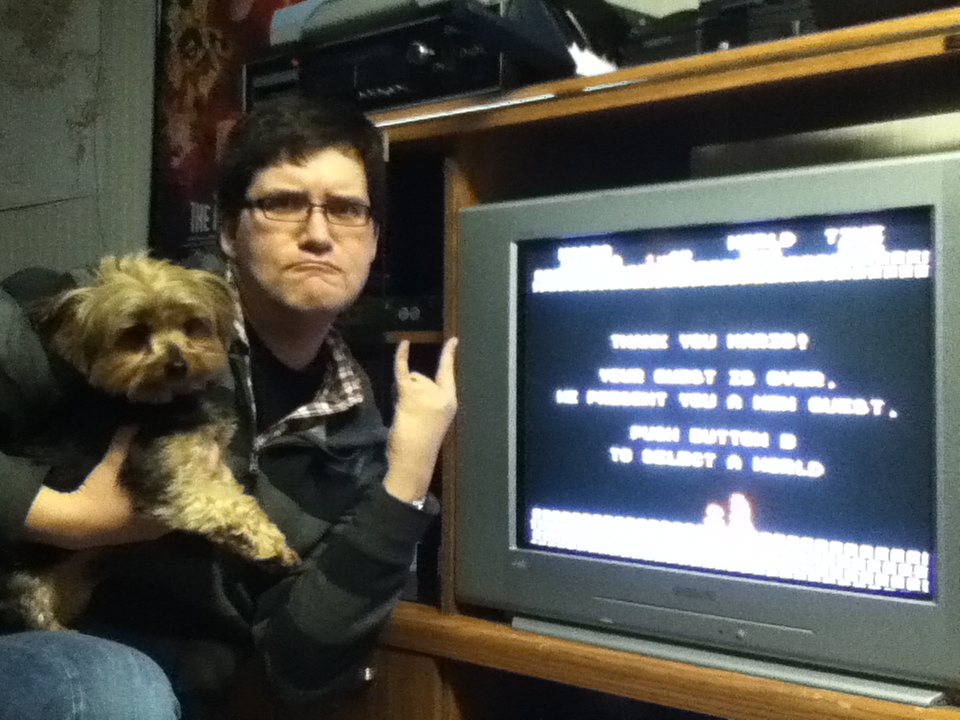 There was cheering and celebration yesterday night as Nathan Fehr finally completed the game that had haunted him for nearly his entire life.
"I just feel elated," he never actually said. "Like a weight's been lifted off my shoulders."
Fehr, who has struggled with completing Super Mario Bros. since boyhood, finally achieved his dream at roughly 10:30 p.m. "I had just posted a comic about how difficult I still found the game," explained Fehr to reporters in his imagination. "I glanced over at the TV and thought I'd give it one more go before heading off to bed."
His wife was unavailable for comment at press time but sources close to the couple say that she expressed pride in her husband's success.